I textured and coloured most of the characters in this clip including: Swans, Humming Birds, Flowers, Frog, Chickens, Rabbits, Fish, Penguins, Flamingoes, Grass, Stonework.

Some examples are below.

Bling! An over the top disco flamingo covered in
sequins was the idea here.

Flamingo (Click to see larger image)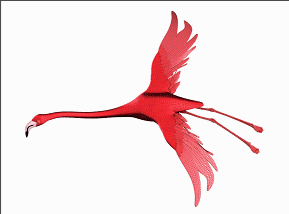 Frog (Click to see larger image)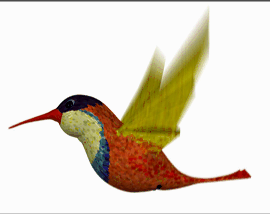 Humming Bird (Click to see larger image)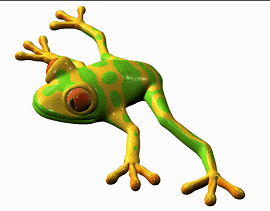 A simple 3 colour design made by masking out materials with a black and white matte so that colours could be changed on the fly.

The humming bird was painted in deep paint after having the UV's flattened to avoid distortion. A single mesh here used the black and white mask method to seperate the feather material from the beak material.